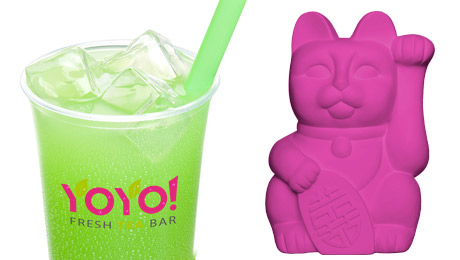 COME CELEBRATE GAY PRIDE WITH US!
This year marks the 20th edition of the Amsterdam Gay Pride. From July 25th through August 2nd, a slew of indoor and outdoor parties, exhibitions and ceremonies will hit the city, culminating in the world famous Canal Parade on August 1st.
During the Amsterdam Gay Pride Festival, a large scale Lucky8Cat in combination with the specially designed t-shirt is on sale in our shop for 55 euro. A small scale cat plus t-shirt is on sale for 39,95 euro.
Drop by at Zeedijk 98-100 for a chat, a sip of bubble tea and ourLucky8Cats collection. Or check our webshop and find out more about the Lucky8cats Orginals.